How It Works - The Kiwi Personal Tax Process
Personal Tax Advisory service to help salary and wage earners in New Zealand by making sure that they are compliant with IRD and have another affordable option for tax matters other than having to contact IRD.
Our simple online application will ensure that you are compliant, giving you peace of mind and limiting any shocks in the future. We will be your point of contact for the year in all tax matters. No waiting on hold for hours with IRD. A quick email or call to us and it's sorted. Don't wait, find out now if you have a Tax Refund or Tax Bill
Our simple online application will make sure that you have submitted your tax obligations (if any).
If you have a tax bill (for many this will be a first) – we will make sure that it is correct and if there is anything that can be done to reduce it. We will inform you of why the tax bill occurred and how to stop it happening again.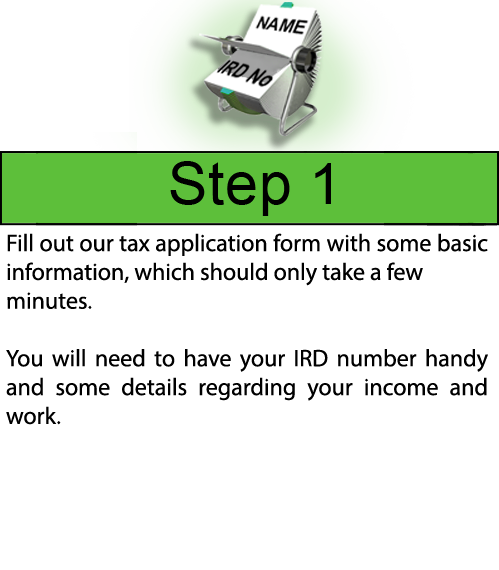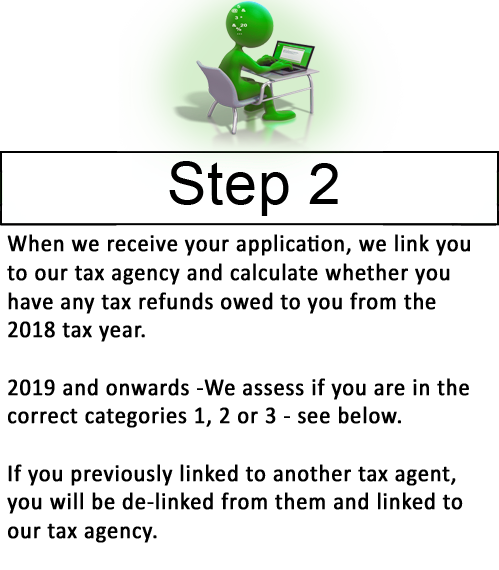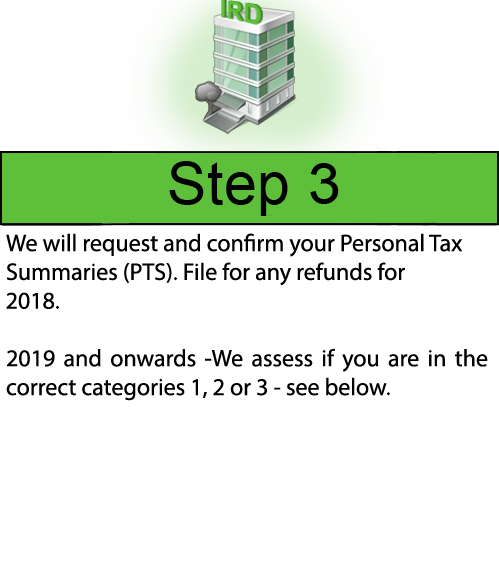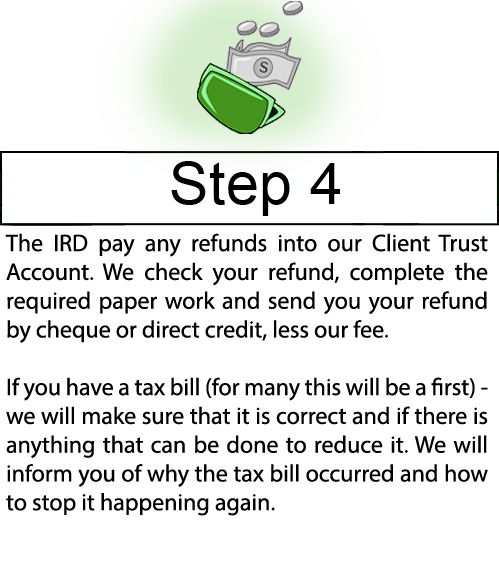 ---
Please Note: There are some situations which can hold up this process but any issues will be dealt with by Kiwi Personal Tax and we will keep you fully informed at all times. Each tax year closes on 31 March. Any Tax Refunds for that tax year are not available until mid May. (For example: Tax Refunds for the 2022 tax year are released from mid May 2022). IR3 filers can be processed earlier once we have the correct information.
View Our Standard Terms and Conditions
Lowest Fees in New Zealand
2019 Tax Year and Onwards
Processing cost will be
Category 1:
No Extra Information Required
Auto Assess Client - Tax Bill or Tax Refund Processed by IRD
$29 Flat Fee
Category 2:
More information required
Submit to IRD
$29 Flat Fee on Tax Bills Or
12% Fee on Refunded amounts
Category 3:
IR3 Filer
Withholding Payments Income/Schedular Payments, Rental Income, other income sources and reasons to be declared
12% Fee on Refunded amount(minimum fee of $49) Or
Fees from $49.
2018 Tax Year
Processing cost will be
More than $85
12% of tax refund
Donation Claims for all Tax Years - 12% Filing Fee on any refunded amount.
We guarantee to provide the cheapest tax refund deal in NZ, so, if you can find a cheaper deal, from another NZ Tax company, we will beat it by 10%. To qualify for this offer, you must send us evidence of a cheaper tax deal from an authorised NZ Tax Agent.
* Proof of receiving a tax refund from another NZ tax refund company is required.
** All fees exclude GST
If you are required to file tax returns (other than a Tax Income Assessment) with Inland Revenue (e.g. IR3 or IR3NR), then we can help with that too. We offer specialist accountancy services for income tax returns, GST returns, FBT, Family Assistance, etc through Kiwi Accountant. Whether it is for personal, company, trust, partnership, incorporated society or self employed - Kiwi Accountant can help you.
If you're sick of receiving eye-watering bills from your existing accountant or fed-up with the lack of attention they pay you or just in the market for a friendly, efficient and, above all, cost effective accountancy services then give us a call or send us an email. We can tailor a package that suits your needs and your budget.
For an obligation free quote for accountancy services please give us a call on (04) 499 1101 or email us at info@kiwi-accountant.co.nz